There is nothing like validation.
Nicole Benoit-Roy
Author - What I Gain Through His Pain
"I consider Patricia Renard Scholes to be the book editor sent from above! She not only addresses the author's words, grammar, spelling and punctuation, the development of the story, and so on, but also embraces the author. She cares. She said, "I'm available for you as well as your manuscript." Being an award-winning author herself, she gave me the confidence I needed. I worked with one of the best. I highly recommend Patricia for all your editing needs."
Jim Gilliam
Author - Tarnish Hero
"...to my editor and friend Pat Scholes. She recognized my potential and raised my craft to new heights... "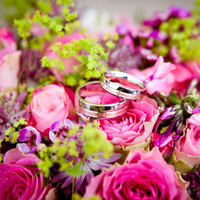 Keisha
Author - Sophisticated Sinner
"I've been waiting for God to send the right person my way that'll make my thoughts have meaning and feeling. So I thank you for your willingness to do this for me, I'm very grateful! I pray that we continue to work with one another after the developmental editing has been completed. ."
Donna Mae Bauket
Director - Community Compassion Outreach
"That is wonderful. I'll make the changes and resend it back to you for final approval. Thank you for such a gift of editing. You're very, very good!"